How to easily access your files in Microsoft Teams
If you find it a hassle to open MS Teams, browse to the team and then click on the Files tab to each time you want to access your files, you can add a shortcut directly to these files to your OneDrive by following these simple steps.
To create the shortcut:
Open the MS Teams app and browse to the team that contains the files you want to access.
Click the Ellipsis (…) next to the folder you want to create a shortcut to and select "Add shortcut to OneDrive."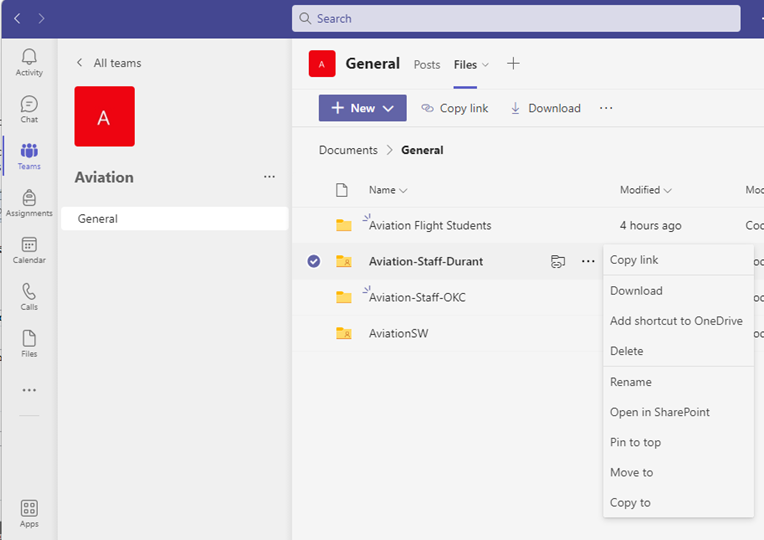 Open File Explorer (Win+E) and expand OneDrive – Southeastern Oklahoma State University if necessary.  You should see the new shortcut in your list of files and folders in OneDrive.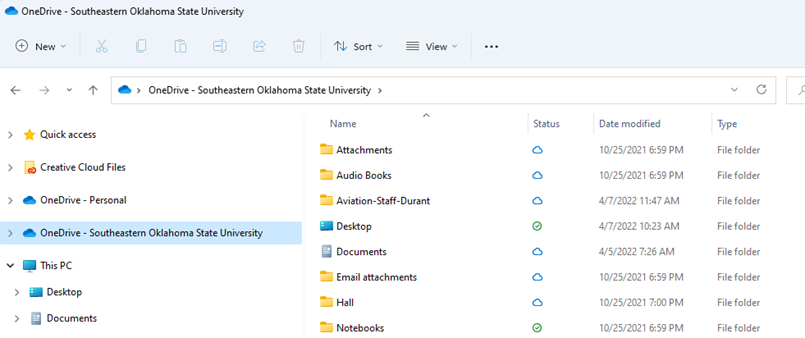 ** Please note that any change you make to the files or folders within this shortcut will affect the files and folders for every member who has access to them within the team. **