GoToConnect – Cloud-based Office Phone

What is GoToConnect?
GoToConnect combines the power and reliability of Jive's cloud VoIP phone systems with GoToMeeting's web, audio and video conferencing into one simple, reliable and flexible solution. Now you can meet, talk, chat, text, and collaborate seamlessly through a single application, keeping you productive and frustration-free –  whether you are in your office on campus, at home, or on the go.
Download and install GoToConnect
Downloads
What is my account information?
GoToConnect now uses Single Sign On (SSO.) This means you only have to use your SE login credentials. Once you enter your email address into the app it will take you to our SSO page where you will enter your email address and password. You must have a phone number/extension associated with your account in order to use this functionality. Below is what our SSO page looks like.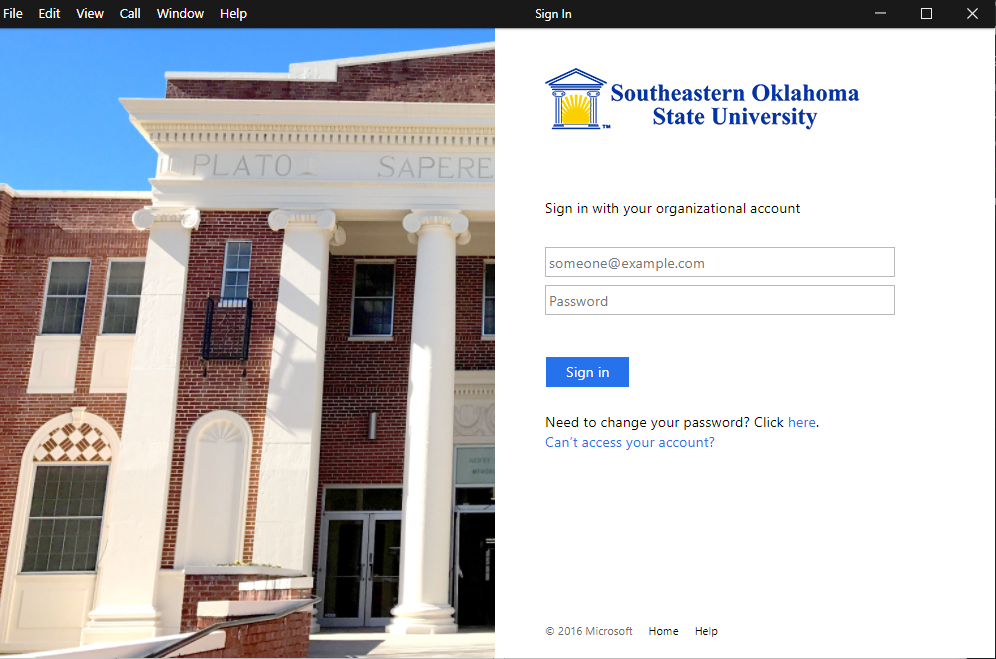 More Resources
Please open a ticket if assistance with this process is needed.