Help! How to submit a support ticket
Need tech support?
We love hearing from you and welcome your calls (580-745-2408). That's why we are here! If you prefer to submit a submit a support request electronically, use the instructions provided below.
Instructions
Using your favorite browser, go to https://support.se.edu and click on the Open a New Ticket button
Enter your contact information into the boxes provided and choose the help topic you need assistance with.
In the ticket Details box below feel out your issue summary and further details below.
Depending on the help topic selected, you may need to fill out additional detail fields as well as the captcha and then click the Create Ticket button.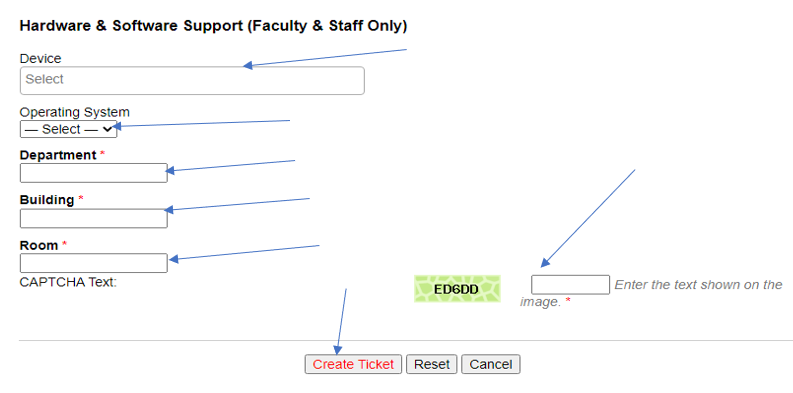 You will receive an email with the ticket details below to verify that the ticket was created successfully.
(Optional) You can click on the view this ticket's progress online link if you want to view the progress of your ticket.